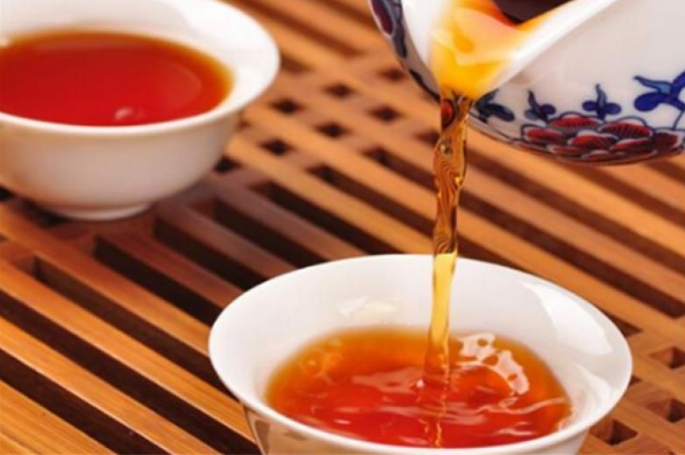 Quality Identification Method of Broken Red Tea
Broken red tea has a compact and solid shape, dark or oily brown in color, rich and refreshing taste, full of irritating aroma, bright red soup, and bright red at the bottom of the leaves. The quality of broken red tea is good or bad, especially the soup taste and aroma of the inner quality, and the appearance is the second.
Shape: The shape of crushed red tea should be uniform. Broken tea particles are tightly rolled, leaf tea strips are tight and straight, sliced tea is wrinkled and thick, and powdered tea is sandy and has a heavy body. The specifications of broken, sliced, leaf and powder should be distinguished. Broken tea does not contain powdered tea, sliced tea does not contain powdered tea, and powdered tea does not contain ash. The color is black or brownish red, avoid gray or yellowish.
Taste: To evaluate the taste of crushed red tea, with special emphasis on the soup quality. Soup quality refers to the degree of thick, strong, fresh (thick, strong, fresh). Concentration is the quality basis of red crushed tea, and freshness is the quality style of red crushed tea. Broken red tea soup requires thick, strong, and fresh. If the soup is light, blunt, and stale, the quality of the tea is inferior.
Aroma: High-grade crushed red tea has a particularly high aroma, with fruity, floral, and sweet aromas similar to jasmine, and you can still smell the aroma of tea when you ask for a taste. Dianhong, a red crushed tea from Yunnan, my country, has such an aroma.
Soup color: The top is red and bright, and the bottom is dark and turbid. The color depth and brightness of the red broken tea soup are the reflection of the tea soup quality, and the curdled tea soup (muddy after cold) is an excellent performance of the soup quality.
Leaf bottom: The color of the leaf bottom is bright red and bright, and dark and mixed. The tenderness of the leaf bottom is soft and even, and thick and hard flowers are the bottom. The leaf bottom of red crushed tea focuses on red brightness, while The tenderness is quite enough.
C16 Specialized Foot Bath Powder Bag Packing Machine

l Application:
It is specialized to pack the foot bath powder.
l Features:
1. This machine is an automatic multi-functional teabag packing machine equipment with a new heat sealing type.
2. The inner and outer bag making is finished at the same time, avoid direct contact with the packing material and improve work efficiency. Inner bag is made of filter paper, and outer bag is made of composite paper.
3. The biggest advantage: Packing capacity, the size of inner and outer bag can be easily adjusted according to different requirements in order to achieve the best packing results, improving product appearance and enhancing the value of the product.
l Technical data:
Machine type: Tea Bag Packing Machine Series
Machine model: C16
Machine name: Specialized Foot Bath Powder Bag Packing Machine
Packaging material: Paper/Plastic, Plastic/Plastic, Plastic/Aluminum/Plastic,
Paper/Aluminum/Plastic, Tea filter paper
Measuring system: Measuring cup filler
Filling range: 1-15g
Packing speed: 40~60 bags/min
Outer bag Size: L:70-120mm , W:60-90mm
Inner bag Size: L: 50-110mm, W: 40-80mm
Power supply: 220V, 50HZ, 4.5KW
Dimension : 1200*900*1900mm(L*W*H)
Machine weight: 400KG