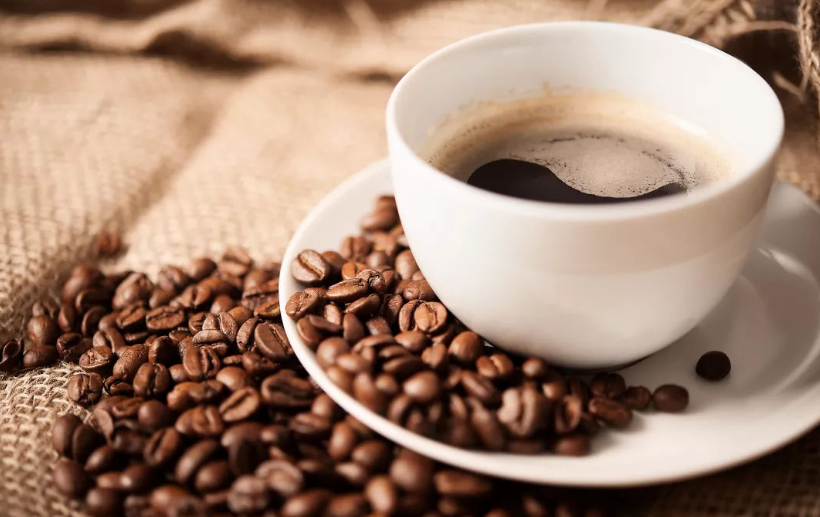 The Robusta coffee tree is a tree species between shrubs and tall trees. It has long leaves and bright green color. The tree can reach a height of 10 meters, but its roots are very shallow. The fruit is slightly round and also slightly small, with an oblate body and straight pits in the middle.
Robusta has a unique aroma (called "Rob flavor", some people think it is a musty smell) and bitterness. If it is mixed with other coffee in a ratio of 2-3%, the whole cup of coffee will become Robusta. (Thus, Robusta coffee beans cannot be drunk as single-origin coffee beans).
Its flavor is so bright and strong, but if you want to taste it directly, you must be mentally prepared.
In general, Robusta coffee is used in industrial coffee such as instant coffee (the extracted coffee liquid is about twice that of Arabica), canned coffee, and liquid coffee.
Its caffeine content is much higher than that of Arabica, about 3.2%.
C19H Automatic Ultrasonic Drip Coffee Bag Packing Machine

Application:
It is suitable for 5 to 15gram drip coffee inner and outer bag packaging.

Features:
1. Outer bag sealing is controlled by the stepper motor, ensuring accurate and stable bag length positioning.
2. Adopts PID temperature controller for more accurate temperature adjustment.
3. Adopts PLC control system and touch screen color monitor device, machine is very easy to operate.
4. The main machine parts is made of SUS304 stainless steel, so it ensures hygiene products output.
5. Some cylinders are imported, ensuring the accuracy and stability of the machines' performance.
6. It can make the inner and outer bag at the same time automatically, which would highly improve the working efficiency.
7. Adopts automatic conveyor system.
8. Options: Date code printer.
9. There is a reserved connector to link with nitrogen making machine so as to flush nitrogen into the bag to extend its shelf life.
10. Adopts high specifications components.

Standard Technical Data
Type Drip Coffee Packaging Machine Series
Model C19H
Product name Automatic Ultrasonic Drip Coffee Bag Packing Machine with Outer Envelope
Bag type Ultrasonic sealing
Packing material Paper/Plastic, Plastic/Aluminum/Plastic, Paper/Aluminum/Plastic,
Filter paper
Feeding system Volumetric cup filler
Package range 5-15g
Inner bag size L:50-75mm , W:50-90mm
Outer bag size L:85-120mm , W:75-100mm
Inner bag film width (180mm) Bag size: L90mm*W75mm
Outer bag film width(200mm) Bag size: L120mm*W100mm
Power supply Single phase, 220V, 50HZ, 3.7KW
Packing speed 30-60bags/min
Weight 600KG
Dimension (L*W*H) 1200*900*1900mm